BREAKING NEW GROUND ON
THE INDIAN LANDSCAPE
Laying the groundwork for a sustainable and energy efficient
future
Building continuous innovative digital technologies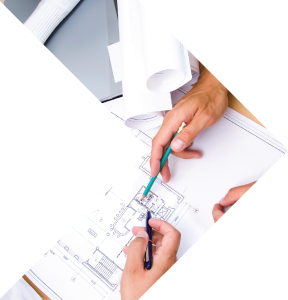 A FDI Real Estate Company, capitalised through funding from leading Japanese institutional and corporate co-promoters
Company managed by a team of real estate professionals who bring together vast knowledge and implementation skills
Strategic Global Alliances
By 2030, it is estimated that for instance 60% or more of India's 1 billion plus population will be urbanized. It will take responsible, sustainable and visionary ideas to transform urbanscapes into thriving and productive environments. A challenge that has inspired Developer Group to enter the real estate arena with a vision to make a difference. Powered by Japanese investment and the best professional local expertise, Developer Group is set to make a mark in the real estate and urban infrastructure areas.
As per World Economic Forum, the real estate sector consumes annually over 40% of global energy per annum, buildings originate 20% of global greenhouse gas emission, and use approx. 40% of raw materials respectively. There is a projected 56% increase in building CO2 emissions by 2030. It emphasises the need for a energy efficient and sustainable world & we, at Developer Group are committed to it.
The Paris Agreement calls for limiting global warming to 1.5°C to forestall catastrophic climate change. To meet this target, greenhouse gas emissions on our planet must fall swiftly by 45% from 2010 levels by 2030.
According to a report by The New Climate Economy, we could save $26 trillion by 2030 if we start living sustainably.
According to the United Nation Environment Program, about 36% of global energy use and 39% of energy-related carbon dioxide emissions are due to buildings and their construction.
Disclaimer
This disclaimer ("Disclaimer") will be applicable to this Website. By using or accessing this Website,viewer agrees with the Disclaimer without any qualification or limitation. The Company reserves the right to add, alter or delete any material or information from this Website at any time and may, at any time, revise these Terms without notification. Viewers are bound by any such amendments and the Company, therefore, advises that the viewer periodically visit this page to review the Terms.
This Website and all its content are provided on an "as is" and "as available" basis. No information given under this Website creates a warranty or expand the scope of any warranty that cannot be disclaimed under applicable law. Use of this Website is solely at the viewer's own risk. The content & information provided in this Website are indicative only. Nothing on this Website constitutes advertising, marketing, booking, selling or an offer for sale or invitation to purchase a unit in any project by the Company. It does not constitute part of an offer or contract. Design & specifications are subject to change without prior notice. Computer generated images are the artist's impression and are only indicative of the designs intent.
The particulars contained on the website mentions details of the Projects/developments undertaken by the Company including depicting banners/posters of the Projects. Viewers are therefore required to verify all the details, including area, amenities, services, terms of sales and payments and other relevant terms independently with the Company in writing from the Company prior to arriving at any decision for buying any unit(s) in any of the said Projects. The said information will not be construed as an advertisement. To know more about any of our Projects / developments, please contact our sales team or visit our sales office during office hours and speak to one of our sales personnel.
In no event will the Company be liable for any expense, loss or damage including, without limitation, indirect or consequential loss or damage, or any expense, loss or damage whatsoever arising from use, or loss of use, of data, arising out of or in connection with the use of this Website or any action taken by the viewer relying on such material/information on this Website.
© Copyright 2013, All Rights Reserved with Developer Group |